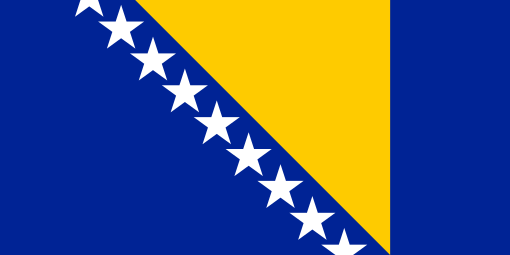 Bosnia and Herzegovina
2019
Telling Their Story
Moja Pjesma was a cabaret style performance for which the local Bosnian artists had the opportunity to to create a music theatre performance focusing on something important about themselves, their lives, their family, and their country. The performers curated a collection of contemporary music theatre songs to help them tell their story. Our partner for his project was the US Embassy Sarajevo.
Exploring the Individual
A deeply personal and effective tool in building collaboration in the Broadway Across Borders process is the use of journalling and interviewing to facilitate story sharing. We used these tools in both the Broadway Workshop in Banja Luka (2018) and in the devising of "Moja Pjesma." Structured discussion and reflection, coupled with a positive and supportive environment leads to trust and honesty. This honesty fueled our theatrical development exercises in the workshops and became the very foundation of the "My Song" project. Honesty and openness helped the group solidify the story they wanted to tell and created a strong narrative which drove the cabaret style performance. This openness and willingness to share life experience is critical to both artistic growth and the breaking down social and cultural barriers.
The goal of Moja Pjesma was to empower individuals to collaborate artistically to tell honest stories that can shape the world around them.
Pre-Production Workshop (May 2019)
Moja Pjesma was preceded by 2 three day masterclasses in Sarajevo and Banja Luka with a mix of past BiH Broadway veterans and new participants. The masterclasses, led by Ryan Nelson, focused on the very subject on "My Song" – how to tell stories through music.
The young artists participated in a variety of devising theatre exercises, were coached on song acting, and rehearsed songs and scenes from a variety of Broadway shows. Through these theatrical and musical activities, a new BiH "troupe" of artists was created for the project.
Entrepreneurship
One of our constant objectives is to encourage artistic entrepreneurship as a vehicle for social change. Moja Pjesma showed the artists that they could indeed create something meaningful and beautiful and that the act of creation is very important.
Our dream is that every international artist we work with finds the entrepreneurial spirit that is within them. We believe that this spirit can help them change the world.
The Program
Curated and developed by the Bosnian Artists
"Twelve Nobodies in B-I-H"
A New Life
She Used To Be Mine
Pulled
If I Could Tell Her
You'll Be Back
For Good
Empty Chairs At Empty Tables
Million Dreams
I'm Here
I Am What I Am
Mamma Says
Beyond My Wildest Dreams
Your Nothing Without Me
My Hero
Get Out And Stay Out
You Will Be Found
Defying Gravity
Seasons of Love
Encore: Just Be
Title of Show
Jekyll & Hyde
Waitress
The Addams Family
Dear Evan Hansen
Hamilton
Wicked
Les Miserables
The Greatest Showman
The Color Purple
La Cage Aux Folles
Footloose
The Little Mermaid
City of Angels
Hero
9 to 5
Dear Evan Hansen
Wicked
Rent
Kinky Boots
Full Company
Nikolina Vujić
Tijana Jovanović
Ana-Maria Tomic
Sanjin Arnautović
Srdjan Knjeginjic
Aida & Nikolina
Nemanje Bajic
Full Company
Aida Musanovic
Marko Mirkovic
Nedim Dzinovic
Sofia Ristic
Nemanje & Srdjan
Marko Vujevic
Sejla Grgic
Full Company
Aida Musanovic
Full Company
Full Company
Performances
Moja Pjesma opened at the historic Kamerni Theatre 55 in Sarajevo on September 12, 2019 and toured throughout Bosnia and Herzegovina with performances in Mostar, Trebinje, and Prijedor.
Ryan Nelson accompanied the performance and was joined by Aki Fj (drums) and Azur Azur (bass).