2022 Emerging Global Artist Exchange
10 Day International Arts Leadership Training in Chicago and New York City
Broadway Across Borders is bringing four of our GLOBAL ARTISTS to the United States this July (2022) for our inaugural 10-day Arts Leadership Program. These inspiring artists represent the countries of Bosnia and Herzegovina, Poland, and Germany.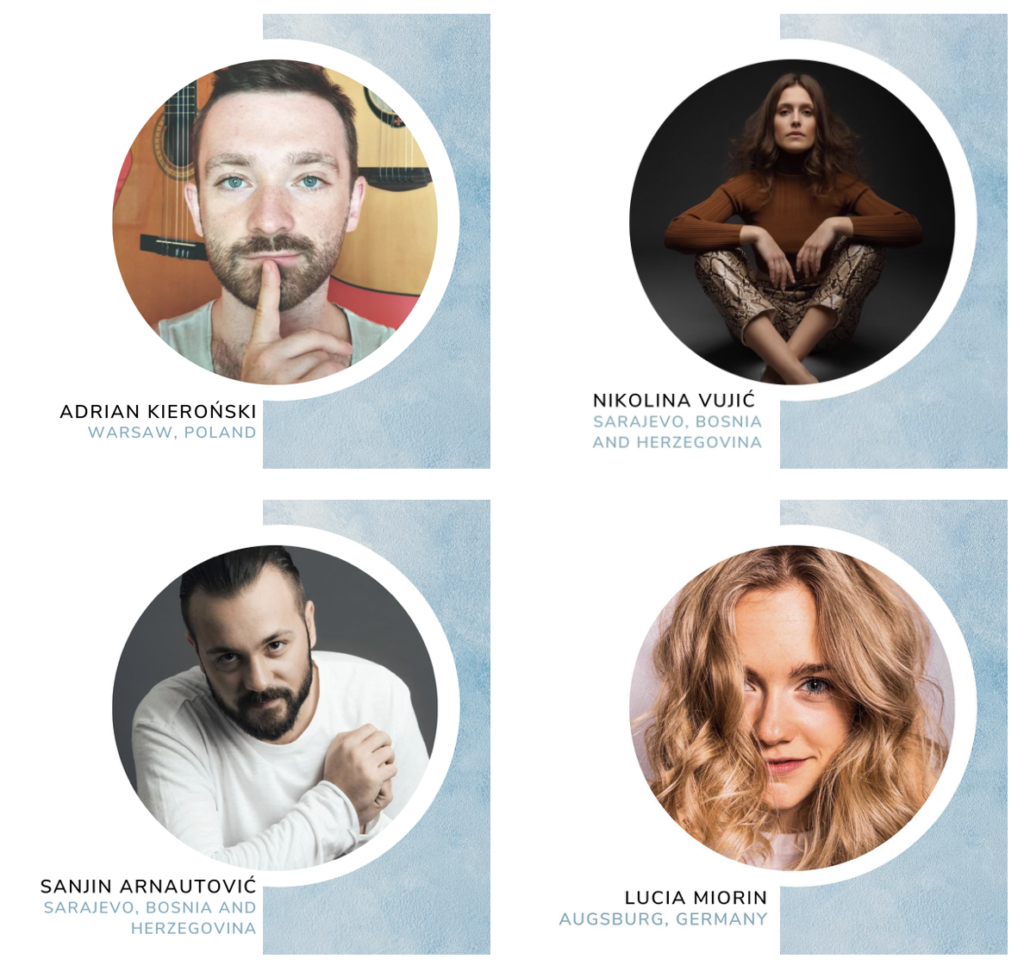 $15,000 funds ONE Across Borders Global Artist, giving them the opportunity to:
Perform in a SHOWCASE CONCERT at Chicago's Marriott Theatre
​Participate in ARTS LEADERSHIP WORKSHOPS with several Chicago theatres
Participate in MASTERCLASSES at Northwestern University
Attend CHICAGO THEATRE PRODUCTIONS
Experience Chicago culture, restaurants, and attractions
​Perform in a CABARET CONCERT in New York City
Participate in a PANEL with BROADWAY ACTORS
Attend BROADWAY PRODUCTIONS and experience "behind the scenes" tours
​Experience New York City!
This life-changing initiative is an investment in the EMERGING GLOBAL ARTISTS who are at the very core of the Broadway Across Borders community and who will inevitably transform the future of musical theatre abroad.
Last modified: December 16, 2021